Download TeamViewer 12 latest Version Setup for Windows. Enjoy real-time connection to remote Computers with an outstanding speed.
TeamViewer 12 Product Review:
TeamViewer 12 is here with a list of changes and plethora of improvements that are intended to deliver performance boost. Latest version brings some exciting features to make your business more impacting and customers, the happier ones, by supporting them more effectively. Incoming and outgoing remote connections can be established more swiftly with variant support options like, conference call, video sharing, voice calling, and switching slides with partner. That all can be done with this brand new release with an option to optimize the connection and file tansferring speed. Instead of choosing amongst multiple options for remote support, user interface with newer release is made more convenient and user friendly to approach from limited, but useful options as contrary to TeamViewer 11.
TeamViewer 12 has brought an immersive way to work seamlessly on high frame-rate sessions and they may go up to 60 fps, bringing you the top-notch display. About the client's display or user's interface, it's simply immaculate and less intrusive for you to deal with. Participations and meetings are easy to go with and are enough to carry on effective presentations sessions, online meeting, chatting while session in intact and automatic connection quality adjustment, as per user's internet speed. Apart from the features that newer release is all about, the most discussed and pertinent thing is "Intelligent Connection" that means to analyze and furnish the connection quality as a best match for device's specifications, network hardware and system conditions. While discovering more benefits, it has been noticed that, the blazing fast file transfer speed (twenty times more speed) with less latency and supercharged remote support is a proof of what developer's are doing behind the scenes to provide you the best possible remote desktop experience.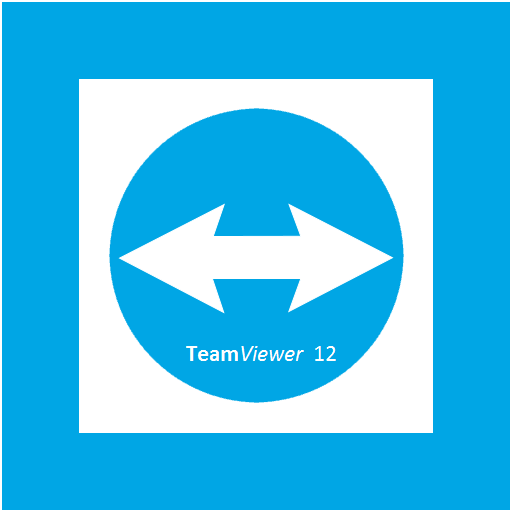 OneDrive integration to TeamViewer is a needed improvement that can be experienced with even more convenience, as one may access the files from OneDrive "Cloud Storage" quickly and safely, just with a single click, while online meeting or session is on. After some security threats, another feature has been introduced and this is named as "Device Connection Reports", section is accessible right form the UI and is intended to provide you the complete information about who has been found connecting to the device you are operating through. Review won't be completed untill or unless an amazingly introduced feature "Remote QuickSteps" is highlighted. Feature is available to premium members only, utilizing which quick remote shortcuts are to be created, which are accessible in a single click by clicking the Remote QuickSteps. If you still want to stick to an older version, do consider TeamViewer 10.
TeamViewer 12: Salient Product Features:
In addition to the ingenious features that are mentioned above, the responsiveness has been taken to next level and that is evident from some other striking features below.
Swift, easy to use, yet simple.
More strongly established remote sessions.
Scripts for mouse and key press automation.
Top-Notch optimizations.
Mobile to Mobile remote sessions.
Quicker way to transfer files, even up to 200 Mbps per second.
Improved compressions.
OneDrive integrations.
Sticky notes.
Device connection logs.
Even more…..
TeamViewer 12: Important Product Details:
Product's Nomenclature: TeamViewer 12.
Version Info: v12.0.71503.
Genre: Remote Control Application.
Updated Here On: 8th of December 2016.
Compatibility: 32 Bit, 64 Bit Systems.
Offered For: Windows, Mac, Android.
Developer's: TeamViewer.Com.
Setup Size: 13.7 MB.
License: Free (Non-Commercial)
System Requirement: Windows 7, Windows 8, Windows 10, RAM 2 Ghz, 25 MB Disk Space and a reasonable internet connection speed.
Our Suggestion/Verdict About TeamViewer 12:
With more strengthened and stable remote connection facility, TV12 is programmed to show responsiveness on a workflow, so that you can remind your customers a seriousness about the business. Get more done and save your time by accessing and troubleshooting tablets, PC's, Mac devices and have a smarter approach to your business.
How to Download TeamViewer 12:
A download button is provided below, click it and install the latest version of TeamViewer just within few clicks, on a Windows platform.