Download Windows 10 Anniversary Update official ISO image for free. Windows 10 Anniversary ISO (bootable) final update is here, released in August 2016 for both 32 and 64 Bit.
Windows 10 Anniversary Update: Product Review:
Microsoft has released an Anniversary update for Windows 10, that has unpacked plenty of new features to make a more powerful operating system, come alive on your machine. It's being evident from the preview builds that Anniversary update is something special and yes, it is, as there are some fresh implementations and solid innovations. Microsoft's vision is more clearer over to the Windows enthusiasts that, there would always a something new to the updates, to be awaited impatiently. The best thing to be praised about the edition is the awareness of "Cortona", she is even smarter and responsive to the requests that are being made by the users. Availability of your OS assistant is always on the go and is even present on Windows lock screen, and could be invoked just by a click. Further, i have personally experienced the smartness of system when an Email relating my advance birthday wish was dispatched to the inbox and Cortona has fixed the calendar from apps to provide me the intimation and related information since it's pretty much synchronized to do the adjustments relating Emails containing schedules and important dates. Proceeding with what else Cortona has Got, it's available to multiple devices like Android and Windows phones or Tablets and ready to be directed from the PC.
Hello to Windows 10 Anniversary with an amazing developer's tool a Linux command line, called as GNU Bash shell, a big improvement by the Microsoft to consider something for Linux users as well. A full-fledged Ubuntu command that is there in collaboration with Canonical to assist Linux developers from the Windows-based OS. Another point of attraction is the color customization options, referring to the availability of choosing between the light or the dark one for Windows background or for the apps. This feature is available under Settings >>> Personalizations and down to colors. See Also: Windows 10 All In One.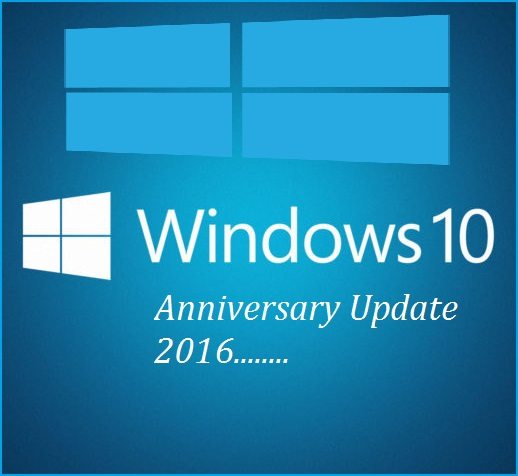 As Microsoft has promised to deliver the innovations and to meet the public demands over the time and that is evident from the support by Edge to different browser extensions. Yes, MS Edge has been empowered to integrate with multiple extensions and plugins by Microsoft, including MS Translator to translate the whole web page, Mouse Gestures and some more. Installing extensions to the Edge are not comparatively easy than other famous browsers over there, and you are required to install each extension after downloading it individually and then providing the extension for the load from the directory with the download. Windows 10 Anniversary edition is even more secure and stable and for any assistance, Cortana is there at the taskbar, Edge and many other places to assist you in accomplishing the desired task. Hence an update is pretty much oriented to deliver a more secure operating system.
Apart from the review above, there are some other features that are needed to be thrown light on, so consider going through those striking features listed below.
Windows 10 Anniversary Update: Salient Features:
More stable and secure.
Start menu changes.
Tablet view to start menu is possible.
Action center is smarter to categorize significant apps for updates.
Windows Ink feature included.
Free Anti-Malware service and some improvements to Windows Defender.
Fingerprint sensor technology; often used with 2-factor authentication.
Cortona is more productive.
More Desktop apps and Games to the store.
Some other changes, give it a try now.
Windows 10 Anniversary Update: Important Product Details:
Product's Nomenclature: Windows 10 Anniversary Update.
Release Date: August 02, 2016.
Genre: Operating Systems.
Updated Here On: 09 August 2016.
Setup Type: ISO Image Files.
Setup Size: 4 GB & 3 GB respectively.
Developer's: Microsoft.
License: Free Trial.
Compatibility: 32 Bit and 64 Bit.
System Required: 18 GB Disk Space, 2 GB RAM Recommended, Dual-core processor Intel or AMD Required.
Our Suggestion About Windows 10 Anniversary Update:
Windows 10 Anniversary update is your quickest way to set ideas on the go, the product is packed with plenty of new features that are being repeatedly demanded by the users. If you are looking for the most modern Operating System with more security, stability and a faster place to get your work done, the edition in the discussion is a choice for you. Give it a go and do share us the experience.
How to Download Windows 10 Anniversary Update:
Windows 10 Anniversary update is available for download and is suitable for both 32 bit and 64 bit systems, just re-confirm your system architecture and download it from the buttons provided below.
                                                                    For 32 Bit