Google Earth PRO Free Download Setup for latest version (PC). This is offline installer setup of Google Earth Pro for viewing World with HD quality display.
Google Earth PRO: Product Review:
Google Earth PRO is an amazing application with more power to explore any part of earth with high definition display and quicker navigation. Improved measurements, enhanced demographics and detailed terrain details is all what Google Earth Professional version is about. Google Earth serves as an advance mapping device to locate different places like, Hospitals, Police stations, Hotels, Street addresses, historical places and monoments. Estimated traffic count, GIS reports and movie making are some of the remarkable features which can only be experience in this version only. Locations once loaded may be seen without using an internet connection lateron, up to the same extent where they were left off.
3D terrain allows you to see beautiful locations, hills and parks in HD 3D view with multiple options too adjust view quality as per your internet connection speed. Different layers have been introduced in pro version which are to be customized as per user needs. Distances may also be calculate up to exact marks which proves helpful for tourists and guides across the world. Different tools are being added to explore not only earth but other stars as well, which is a brand new feature to get more knowledge about other galaxies as well.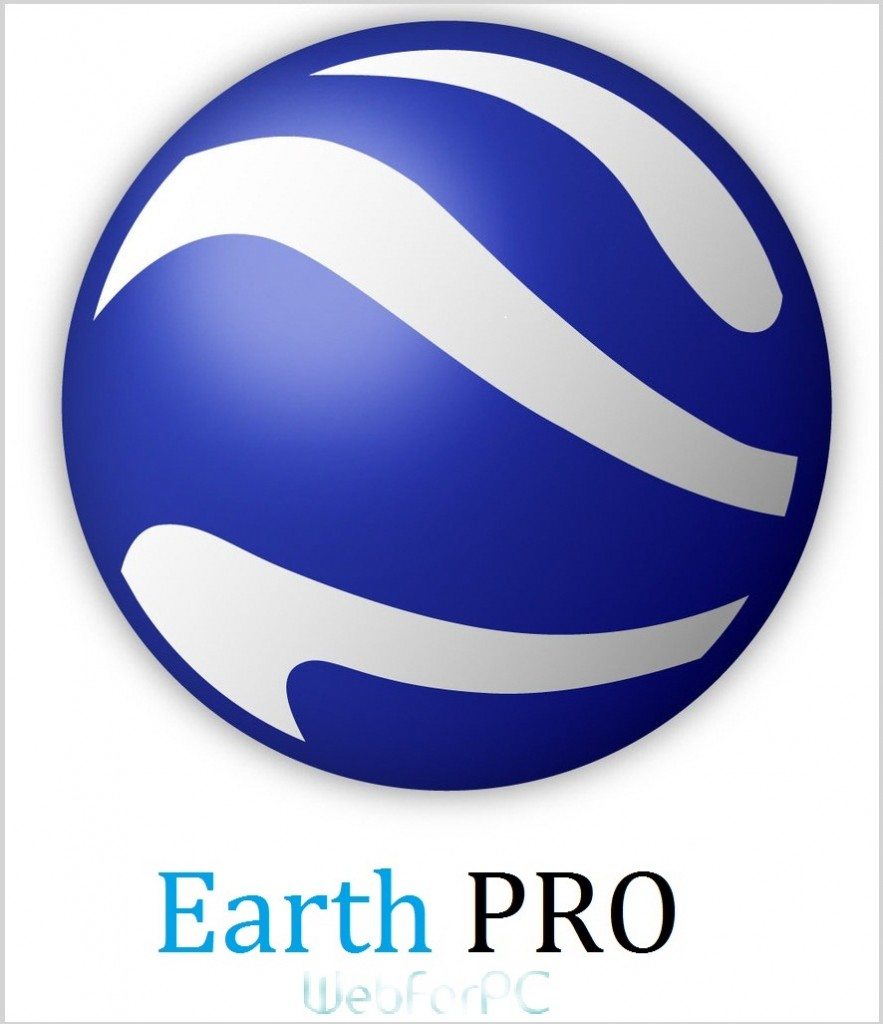 Google Earth Pro comes with easy to navigate panel where different tools are adjusted quite impressively to navigate any part of Earth, just within seconds. Search Panel is quite friendly to find places on map quickly and conveniently. Navigation control buttons are there to assist you with aerial view and directions. Maps can be zoomed in to 0 level for close viewing in a spectacular way. Your favorite places are always on a single hit, which you might have visited in past and saved as most adorable one's. Complete tour guide feature is being provided for you to discover what world has got for you to explore.
Google Earth Pro is blessed with some exciting new features. In a list below we mentioned some of them, which we have found the most adorable one's.
Google Earth PRO: Product Features:
your way to explore whole world from Computer.
Terrain improvements have been made quite impressively.
Addition of brand new layers.
Explore other galaxies as well.
Spectacular landscapes from every part of world.
Tour guidance facility.
Flight simulator.
Advance 3D structures and textures supported.
Share with others, what you have visited in Google Earth (recently) by using Google Account.
Complete package to locate any location with minute details.
Google Earth PRO Important Product Details:
Application Name: Google Earth PRO.
Product Genre: Navigation Tools/GIS.
Updated Here on: 09, December 2015.
Downloadable File Name: Google_Earth_Pro_setup.rar.
Setup type: Offline Installer.
File Size: 24.20 MB.
Developer's: Google Earth Official Website.
System Requirements: 1 GHZ Processor,  1GB RAM with 100 MB free space recommended.
Version/License: Trail (Free).
Our Suggestion About Google Earth PRO:
If you are looking for exact mapping and GIS platform to locate exotic places to travel across the world, consider giving Google Earth Pro a chance, its immaculately designed with tour guidance facility to fly to any location in world.
How to Download Google Earth PRO:
All it requires, a single click to the button provided below, which would initiate downloading offline installer for Google Earth Pro Immediately.